Remember when...
you could sing along with the melodies on the radio?
Remember when...
your favorite artists wore sequined gowns and silky suits?
Remember when...
kiss was something you did in the backseat of the car
and not some guys in strange makeup?
Well, c'mon, grab your best guy or gal and sit back to enjoy
those old tunes and times again.
I've included the melodies and the lyrics for you as well
as some more recent favorites.
Cuddle up and relive those special....
Backseat Memories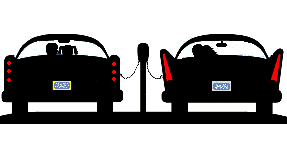 Stop by the Backseat Memories Forum and tell us what you think.
Your suggestions and comments are welcomed!
We do not support or promote copyright infringement. Music and lyric copyrights remain the sole property of the copyright holders. No infringement is indicated or intended. Material contained here is from our own personal collections and is provided for entertainment, educational, and non-commercial use only. Please do not reproduce this page or any of the associated pages and do not link to or download any of the music files contained within. That is stealing our bandwidth which results in our host closing our website for extended periods of time. Be kind and let everyone enjoy the music.




---
© 2001, 2002, 2003 Backseat Memories